When it comes to the best carpet cleaning company in The Woodlands TX, how do you know which company to trust to deliver the results that they promise? Companies come, and companies go based upon their reputation for delivering great results with great service, which is why we have been in business for over 30 years! We deliver the results we promise through the best service experience in the area.
At Safe-Dry® Carpet Cleaning of The Woodlands TX, we strive to be the best while also being the safest option for your carpet, rug and upholstery cleaning needs. We offer a broad range of services that are suitable for every home!
When you don't want to compromise the health and safety of your family in order to get clean carpets, there is only one name to call: Safe-Dry® Carpet Cleaning of The Woodlands TX. We only use an all-natural approach to delivering clean carpets. Our non-toxic cleaning method is the perfect choice for people who want to keep toxic chemicals out of their homes. Our certified eco-friendly solution is derived from plants and completely safe for children and pets. Our hypoallergenic cleaning process dries within an hour, making us the best carpet cleaning choice for active families who don't have time to wait days for carpet to dry.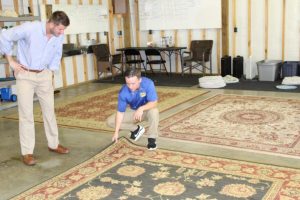 Keeping oriental rugs looking their best requires a company that is experienced in oriental rug cleaning. Why? Because these beautiful rugs are delicate and require experienced handling to ensure they are not damaged in the cleaning process. Did you know that excessive moisture used during the cleaning process can promote fiber rot? Another issue of too much moisture is that mildew can quickly grow in the delicate fibers.
Our oriental rug cleaning technicians are the highest trained professionals in Texas and know how to handle the rugs from start to finish. The gentle, low-moisture cleaning process that we use lifts dirt and stains out of the carpet without damaging the rug. Because our process is low moisture, our process is also fast drying. Just as with our regular carpet cleaning process, we only use eco-friendly solutions to clean your rug which leaves them beautiful and bright!
If you have had a pet accident on any carpet in your home, you know that pet urine stain and odor can be extremely tough to completely remove. Without removing the pet odor completely from the spot of the accident, the spot can actually become an attractive spot for your pet to continue to relieve themselves.
Pet urine contains unique proteins, as well as bacteria, that must completely be neutralized for effective results. Most pet odor removal products available at home improvement warehouses or big-box retailers provide a temporary solution because they mask the smells and remove the surface stains; however, the key word is temporary.  Safe-Dry® Carpet Cleaning of The Woodlands TX guarantees the removal of pet urine odor through our patented eco-friendly solution for pet odor removal. Safe-Dry® pet urine odor removal works by breaking down the bacteria and proteins found in pet urine, eliminating the pet odor for good! Our process does not use toxic chemicals or detergents and is quick drying.
Here at Safe-Dry® Carpet Cleaning, we are not just experts in all-natural carpet cleaning. We are the area leader of upholstery cleaning through our same eco-friendly process. If the upholster on your furniture doesn't have that showroom appearance, we can help restore it to that brand-new appearance within minutes. Because upholstery locks and holds in dirt through everyday use, we have concluded that it's best for upholstery to be cleaned every 12-18 months.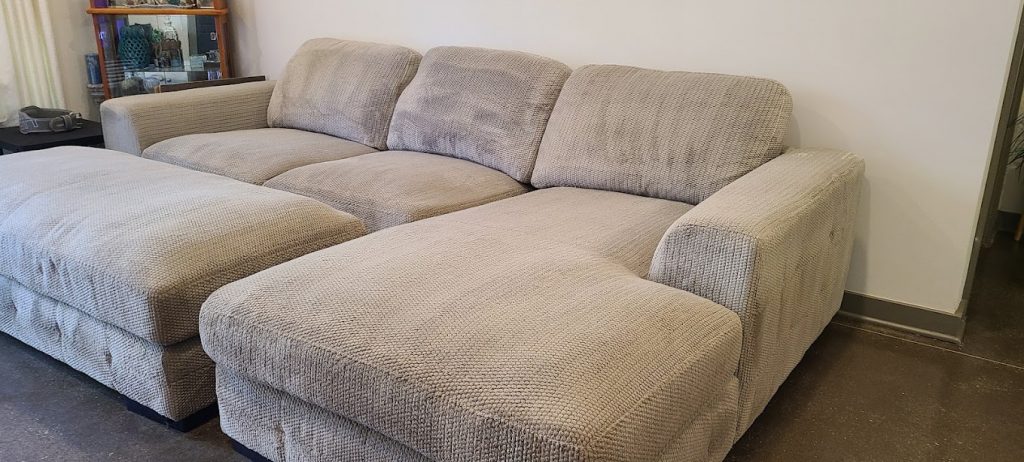 Did you know that dust, dirt, dander and other allergens are trapped inside the fibers of your carpet and upholstery? These microscopic allergens can potentially cause serious health issues for some people which is why we offer a specialty allergy treatment for the carpets, rugs and upholstery in your home. With our allergy treatment, you will likely see immediate relief of your symptoms. Our treatment keeps working to provide you with relief for up to 6 months.